Looking for a Venue?
Lavant Memorial Hall is a well-appointed Village Hall situated in the South Downs National Park just outside Chichester in West Sussex. The hall overlooks one of the prettiest Village Greens in the county, with picturesque views of the South Downs and the Goodwood Estate. It offers an ideal venue for Private Parties, Wedding Receptions, Exhibitions, Craft Fayres and similar events.
The hall offers a variety of spaces that can be hired separately, or in combination, to provide greater flexibility. Please visit our "Facilities" pages for more details. It is licensed for entertainment, the playing of live and recorded music, and has a premises licence for the sale of alcohol, although this is not available for private functions. We recommend the use of a Temporary Event Notice if hirers wish alcohol to be sold during their hire.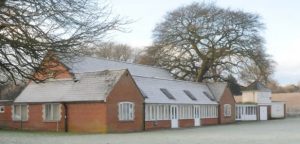 Want to Hire?
Should you be interested in hiring, whether on a one-off, occasional or regular basis, please take a look at the "Prices" and "How to Book" pages and then get in touch. An information leaflet is also available to download.
Please note that use of the Village Green is controlled by Lavant Parish Council and further information can be found here.

What's On?
The hall is regularly used for Meetings, Lectures, Classes, and various forms of Entertainment and Leisure. The hall diary for the current month can be seen here.  For more information about the role of the hall in the community visit our "About" page.
News
Stop Press! We are pleased to announce that Mrs Jennie Lindfield is our new Booking Secretary and will be transitioning into the job during August. Please note the new 'phone number (07395 106376) for booking enquiries; the email stays the same - full details on the Contact page. Tony Bleach will continue to provide his invaluable support as Hall Caretaker.
New Charges Some increases in hire charges will come into effect from 1st September 2019. Our Prices page has the details.